Faculty:

Michel (Shelly) Denes

Duration:

12 Hours 18 Minutes

Copyright:

Aug 15, 2019
Description
Whether your patients' goals are to return to work, play with their grandkids, or travel the world, your hard work helps them progress toward their functional goals.
But one fall can severely set back progress and turn your patient's life upside down, resulting in rapidly declining health, extended hospital stays, financial loss, fear, and isolation. Falls can often be predicted and prevented if you know what to look for, but all too often, clinicians are so focused on the injury or disability at hand that fall risks are overlooked – until it's too late.
Become a Fall Prevention Specialist and learn how to help patients avoid falls while retaining the strength, balance, and mobility it takes to stay functionally independent.
Built on today's best practices, this hands-on program will show you how to better predict falls with a comprehensive risk assessment that combines the best evaluations currently available. Expand your rehab toolbox for fall prevention and post-fall rehab with interventions you can use immediately. Design robust, innovative plans of care for high-risk patients with specific impairments, from diabetes to Parkinson's.
And finally, learn how to develop an effective fall prevention program using tools and strategies that have helped countless patients leave their fear of falling behind.
Confidently guide your patients to a fall-proof future!
---
Certification Made Simple
In just three easy steps, you can become a Certified Fall Prevention Specialist.
Step 1: Watch the digital seminar
Step 2: Complete the CE test and instantly print your certificate of completion.
Step 3: Submit your certificate of completion and professional license to Evergreen Certifications
That's it! No hidden fees. No catch. Just certification made EASY.
*Professional Standards apply. Learn more at www.evergreencertifications.com/cfps
 
Handouts
| | | | |
| --- | --- | --- | --- |
| | Manual Part 1 – Fall Prevention Specialist Certification Course (26.88 MB) | 194 Pages | Available after Purchase |
| | Manual Part 2 – Fall Prevention Specialist Certification Course (14.23 MB) | 140 Pages | Available after Purchase |
| | CFPS Certification | | |
Outline
HOT TOPICS AND INNOVATIONS IN FALL PREVENTION
What fall prevention will look like in 1, 5, and 10 years
HANDS-ON LAB: PREDICT AND PREVENT FALLS WITH A COMPREHENSIVE RISK ASSESSMENT
Practice today's best evaluations for:

Balance
Visual-spatial function
Sensory-motor integration
Proprioception
Vestibular function
Gait and mobility
Age-related degeneration
Home safety
Pharmacological side effects
HANDS-ON LAB: EXPAND YOUR REHAB TOOLBOX FOR FALL PREVENTION AND POST-FALL REHAB
Practice effective techniques you can use immediately to:

Restore balance, mobility, and function
Minimize fall impact and injury
Treat dizziness and vertigo
Improve multitasking, coordination, and gait
Resolve vision problems that contribute to falls
Boost cognition, memory, and focus
Reduce environmental fall risks
HAND-ON LAB: INTEGRATE MULTIPLE APPROACHES FOR BETTER OUTCOMES
Practice combining:

Balance and gait training
Vestibular rehabilitation
Gaze stabilization
Multitasking interventions
Musculoskeletal soft tissue techniques
Graded motor imagery
Home exercise programming
Nutrition
Environmental modification
Safety reminders
Orthotics and gait devices
Clinical applications of neuroplasticity
HANDS-ON LAB: DESIGN ROBUST, INNOVATIVE PLANS OF CARE FOR YOUR PATIENTS
Practice developing treatment strategies for high risk patients with specific impairments, including:

Traumatic brain injury
Stroke
Multiple sclerosis
Parkinson's disease
Spinal cord injury
Diabetes
Pain
Age-related changes
KEYS TO SUCCESSFULLY TREATING NONCOMPLIANT PATIENTS AND ENLISTING FAMILY SUPPORT
ARE YOU LEAVING MONEY ON THE TABLE?
Coding and billing updates for fall prevention and post-fall rehab
Justify rehab with the right progress measures and documentation
Avoid denials and audits with these tips
CASE STUDIES: PUT KNOWLEDGE TO PRACTICE
Case study 1: Evaluate a client's home for extrinsic risk factors
Case study 2: Apply advanced balance training and multi-tasking techniques
Case study 3: Integrate visual testing and gaze stabilization
Case study 4: Navigate pharmacological side effects and comorbidities
Case study 5: Overcome barriers to effective strategy implementation
DEVELOP AN EFFECTIVE FALL PREVENTION PROGRAM FOR YOUR FACILITY
BECOME YOUR REGION'S GO-TO FALL PREVENTION SPECIALIST
The insider's guide to specialization and professional networking
Build referrals faster: effectively market your fall prevention program
Faculty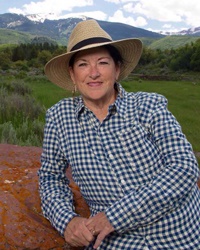 ---
Shelly Denes, PT, CFPS, C/NDT, is an expert in fall prevention and neuro-rehab more than 25 years of experience treating patients with hemiplegia, neuromusclular disorders, TBI, and SCI. She has a special interest in advanced technology and has been involved extensively with neuroprosthetic devices, lower extremity orthotics, and exoskeleton robotics.
Ms. Denes travels nationally to present seminars on fall prevention and geriatric rehabilitation, and she is known for her dynamic, hands-on teaching style. She has also shared her insights with practicing professionals in varying settings. Additionally, her expertise has been presented through expert witness work, both nationally and locally. Ms. Denes is a graduate of University of Michigan's PT program, and she earned her certification in Neurodevelopmental Treatment for Adult Hemiplegia (NDT) from Rehab Institute of Chicago. She has also earned her certification as a Fall Prevention Specialist with Evergreen Certifications and sits on their advisory board.
Speaker Disclosures: 
Financial: Michel Janet (Shelly) Denes receives compensation as a Physical Therapist at the Center for Spinal Cord Injury Recovery. She receives a speaking honorarium from PESI, Inc.
Nonfinancial: Michel Janet (Shelly) Denes has no relevant nonfinancial relationship to disclose.  
---